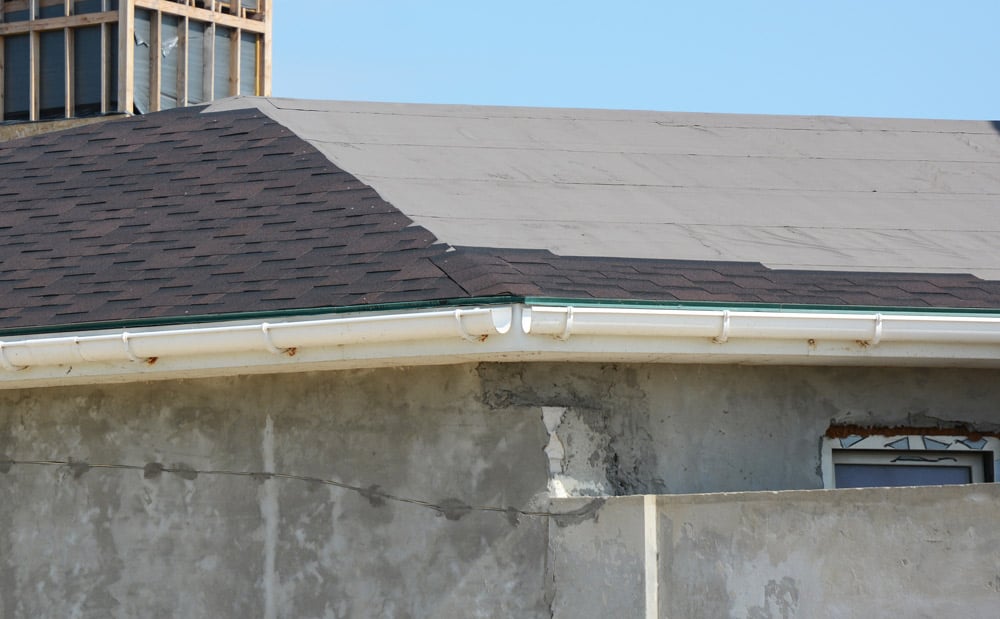 Roofing felt is a material that's commonly used during a roof replacement, but unless you're a roofer, you may not realize the benefits that this material provides. The following covers some common questions about roofing felt, including what it is and its benefits:
What is roofing felt?
Roofing felt is a layer of material that's added between the deck of your new roof and your shingles. Not only does it perform well, it's also an economical choice.
What is roofing felt made of?
While the regular felt you may be familiar with is made of condensed and pressed fibers, it's different from the felt that's used on roofs. Roofing felt is usually made with natural materials like wood cellulose, or synthetic materials like polyester or fiberglass. It's then either coated with asphalt (bitumen) or saturated with asphalt all the way through. This allows the roofing felt to repel water but to still "breathe." Roofing felt can come in different weights, which refer to the number of pounds each square, which is 100 square feet in size, weighs.
What are the benefits of roofing felt?
It provides the following benefits during and after your roof replacement:
Repels water
Water can sometimes seep underneath your shingles and become trapped, especially in windy weather. Roofing felt provides your roof decking - as well as the interior of your home – with additional protection from water damage.
Protects the roof deck if a shingle comes off
The roofing felt provides temporary protection if a shingle has come off and keeps the deck from being exposed to the elements while the roof is being worked on.
Increases the fire rating of some roofing systems
Roofing felt is often required to achieve the highest possible fire rating.
Helps keep shingles from staining
Some types of decking wood can leach resin onto your shingles over time, so roofing felt can keep your shingles from getting stained.
Adds additional protection against heat and sound
With another layer of protection, the interior of your home will receive less heat in blistering Las Vegas summer as well as less noise from the outside.
Provides an even, uniform surface
Not all decks lie perfectly straight or flat. If yours doesn't, roofing felt will help give its surface a more even appearance.
If you'd like to find out more about how roofing felt can make your Las Vegas roof replacement better able to protect your home, contact First Quality Roofing & Insulation today at 702-262-7847. We're happy to answer any questions you may have and offer free estimates on roof replacements.