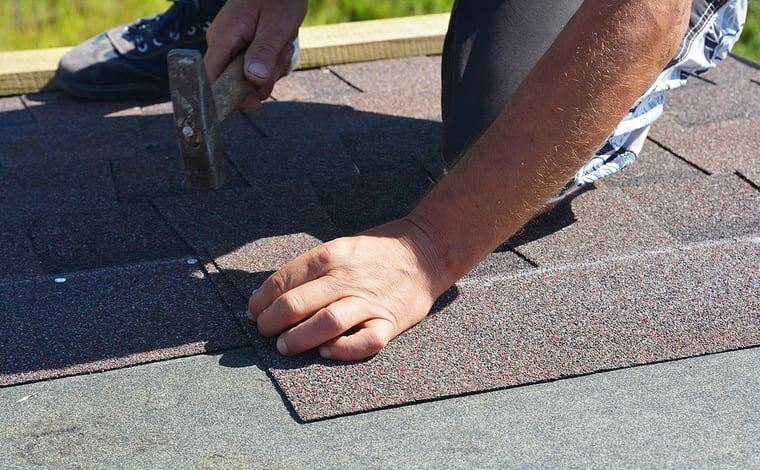 Modern roofs can last anywhere from 15 to 20 years without issue, but water and the elements have a way of eventually getting inside and creating problems. And, if a home's roof is not maintained, cleaned and monitored, those issues can become unwelcome surprises in the middle of cold or wet months.
However, once people get going with the repair process, they're also going to find the service field is full of different options for getting the job done. So, understanding some of the differences for roofing services, roofers, roof leak repair contractors, and when they apply best will put you in the best position as a customer.
What's the difference between a roofing company, a roofer, a roof leak expert, and a roofing contractor? One might think they are the same but that would be incorrect. So, let's go over some of the specialty differences to understand each role type better.
The Roofer
Used as a generic term for anyone who professionally works on roofs, this title could cover the gamut from basic leak repair to tar layer to roof construction to specialty work for HVAC vent installation. Roofers can include all types of contractors as well. The term is not limited to just those licensed as professional roofing contractors per se. It can also include general licensed contractors, as well as workers who are part of a licensed contractor's team.
Anyone hiring someone offering their services as a roofer should make sure not to hire anyone who does not possess certain qualifications. First off, a license is a must. The service provider should be licensed to operate in the state where the work is to be performed, as well as bonded. This is essential if something goes wrong and one needs to recover money paid but no service was provided. Additionally, the hiring party should be very clear on the entire employment structure. Is the roofer working on his own or as an employee, are there other subcontractors or employees involved, and is everyone covered with worker's compensation coverage? Not asking these questions increases the likelihood of confusion and potentially higher expenses.
A Roofing Company or Business
While state rules vary, a business can be anything from an individual with a business license to a company with multiple foremen and employees for roofing work. Roofing companies take on the responsibility of advertising and marketing their work specific to roofs, and a majority of their employees will often be licensed roofers with experience. Because companies have a vested interest in maintaining a long-term market, they also tend to offer warranties for their work. They rarely subcontract out their accounts, and they regularly perform employee tests and background checks, providing added safety for customers and properties.
Roofing Contractors vs. Roof Leak Repair Contractors
As with a roofing company, a contractor can be an individual or a business. Where the contractor differs a lot, however, is the fact that the contractor has a specialized license in roofing. Contractors are hands-on, do much of the work themselves and serve as both the vendor and service. That can be advantageous on singular jobs and repair work where an entire company and its overhead is not needed, like a roof leak repair.
Contractors also get picked up by roofing companies when additional help is needed, as contractors can hit the ground running with existing teams and need little training before working. A roofing contractor can also advertise among roof leak repair contractors, again specializing in roof issues that do not necessarily need the effort of the entire work team.
First Quality Is Your One-stop Shop
As a roofing company, First Quality Roofing & Insulation offers a wide range of services and has a full team of roof leak repair contractors, roofers, and general roofing contractors. Whether you need a roof inspection, roof repair or full roof replacement, we've got you covered. Contact us at 702-262-7847 today.