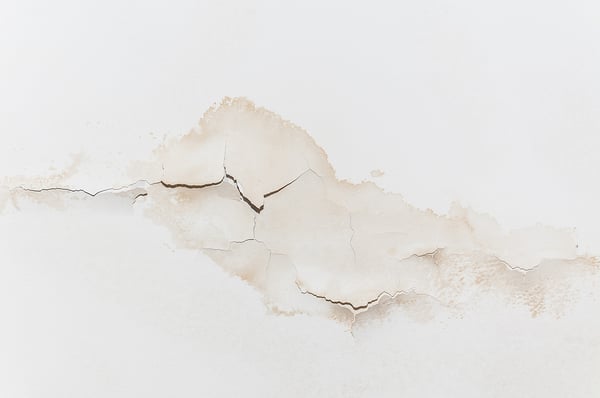 There are few things worse than looking up at your home's ceiling and noticing unsightly brown spots or crumbling plaster. If this problem seems to have appeared out of nowhere, there's a good chance you could be dealing with roof rot.
This could spell real trouble for your home. Once your roof is compromised, it can open you up to water damage, mold, and other serious issues. Luckily, knowing what to watch out for can help you find and repair roof rot issues right away.
Roof Rot 101: Causes and Symptoms
Roof rot, also known as dry rot, typically occurs when your attic has insufficient ventilation. High temperatures and humidity lead to a breakdown of your roofing materials. This could also be caused by a water leak in your roof that allows moisture to seep into your attic. Left untreated, dry rot can compromise your roof deck and sheathing, and can even lead to a roof collapse!
In addition to finding water stains on your ceiling, some other signs of dry rot you'll want to watch out for include:
Missing shingles
Decaying shingles
Bowed or sagging roof ridge
Mold growth in your attic
Backed up gutters
Roof Rot Repair Tips
Unfortunately, once you notice symptoms of dry rot, the damage has already been done. It's not something that will get better on its own, so you'll want to have it checked out by a professional right away.
In most cases, as long as the affected area isn't responsible for your roof's structural integrity, a professional roof repairwill take care of the issue If the dry rot has invaded a beam, joint, or flooring, there's a chance you'll need a full roof replacement.
Before repairing or replacing the damage, you'll want to find out what caused the moisture issue and take care of it. Otherwise, you'll end up with the same problem again. It's also important that all damaged wood is thoroughly removed, or the rot could start to spread into the new wood.
How to Prevent Roof Rot
As with most home repair issues, prevention is the best medicine. Regular attic inspections will help you catch and repair leaks, moisture, or high humidity before they turn into a serious problem.
You'll also want to ensure your attic is properly ventilated. Keep your roof and gutters free of debris so water can run off easily and won't run down the side of your house or get into the attic. Periodically have your roof inspected so you can catch and repair shingle damage before water starts to seep in.
Your Roof Repair Specialists
At First Quality Roofing & Insulation, we specialize in all types of roofing repair and replacement projects. Whether you've noticed a potential problem with roof rot or it's time for a proactive inspection, we can help. Contact us today to get started!