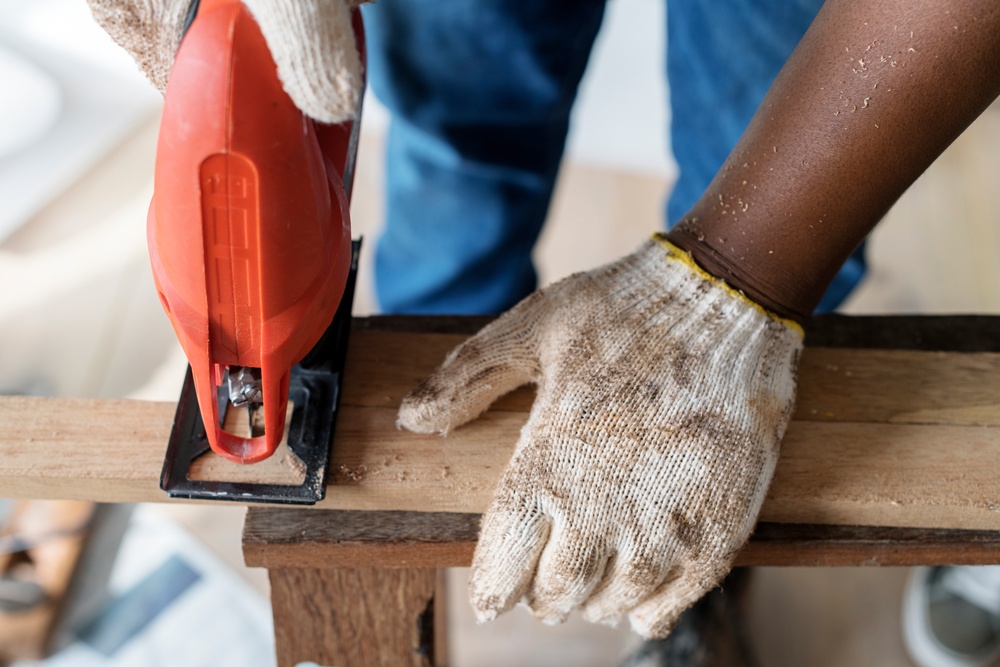 There was a time when being included on a top 10 list meant that people were going to laugh when they found out why.
But Remodeling magazine's 31st annual "Cost vs. Value Report" is no laughing matter. It compares the costs of 20 of the most popular remodeling projects in 100 American cities with how much estate professionals believe those projects will improve a home's value at resale time.
The average payback ranged from a high of 98.3 percent to a low of 47.6 percent. And for the first time, roof replacement cracked the top 10. By all indications, the installation of solar panels cannot be far behind.

Assess the top 20
Remodeling's top 20 list looks like this, with the project listed first, followed by the percentage of the cost that was recouped at resale:
Garage door replacement: 98.3 percent
Manufactured stone veneer: 97.1 percent
Deck addition (wood): 82.8 percent
Minor kitchen remodel: 81.1 percent
Siding replacement: 76.7 percent
Window replacement: 74.3 percent
Universal design bathroom: 70.6 percent
Bathroom remodel: 70.1 percent
Window replacement (wood): 69.5 percent
Roof replacement: 68.4 percent
Grand entrance (fiberglass): 67.6 percent
Deck addition: 63.6 percent
Bathroom addition: 59.9 percent
Major kitchen remodel (mid-range project): 59 percent
Master suite addition (mid-range project): 56.6 percent
Bathroom remodel: 56.2 percent
Bathroom addition: 54.6 percent
Major kitchen remodel (upscale project): 53.5 percent
Master suite addition (upscale project): 48.3 percent
Backyard patio: 47.6 percent
Assess survey takeaways
The list reveals homeowners' desire for practical projects, but three other takeaways are evident, too:
So-called "curb appeal projects" – or those projects that make a home look good from the street – continue to provide the highest returns. The three projects that showed the highest one-year increase in value from 2017 were garage door replacement, wood deck additions and manufactured stone veneer installation.
Kitchen and bath renovations outpaced additions. In 2018, the highest-ranking kitchen project (a minor kitchen remodel) paid back 81.1 percent while a minor remodel returned 59 percent. Bathrooms showed a similar trend, with a universal design bathroom renovation showing a 70.6 percent cost-to-value and a bathroom addition returning just under 60 percent.
Historically, Renovation has always found a gap between remodeling and replacement projects. But in 2018, the gap – at 20 points – was the widest yet, or 76.1 percent for replacement projects and 56 percent for remodeling projects.
Compare the return of solar panels
The number of new, wholly energy-efficient homes being built across the United States continues to increase, though people who want to equip their homes with solar panels have good reason to do so, too. In addition to lowering energy bills and reducing carbon emissions, rooftop photovoltaics have been shown to:
Allow homeowners to recover about 97 percent of their investment

. This return would place solar panels among the top three projects on the Renovationlist; "all" that must happen is for more homeowners across the country to catch "solar fever" and move forward with the installation.

Help homes sell 20 days faster than those without them.

Motivate home buyers to pay $15,000 more for a home.
With an average payback time of between six and eight years, solar panels could end up on your top 10 list of the best improvements you ever made to your home. To find out for sure, call First Quality Roofing & Insulation at 702-262-7847 for a consultation today.