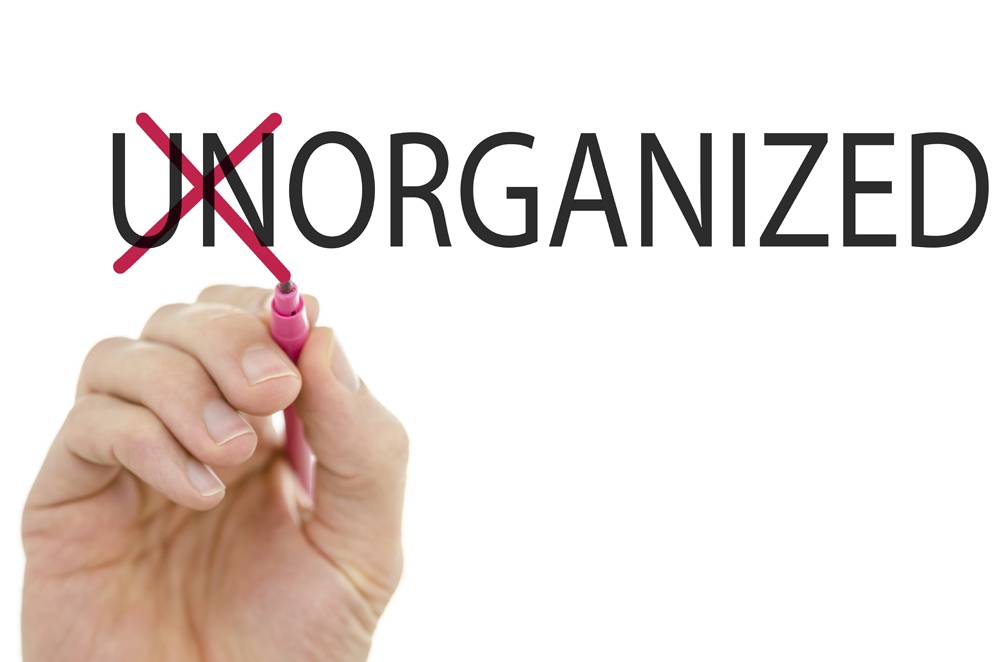 Today's households are busier than ever before, between work, school, sports, and other extra-curricular activities. The time that remains is better spent with friends and family, with little left for cleaning and organization. This can quickly lead to a home which is overrun with piles, to-do lists, and clutter—but the good news is that with just an hour or less each day, you can restore order from this chaos and get your home back on track. Here are some of our favorite tried and true home maintenance tips to help get you started.
Recharge Your Batteries
Most homes contain multiple tablets, cell phones, laptops, and other devices, each of which requires it's own unique power cord and charging cable. Corral these items into one central area to keep things neat and tidy, and save time searching for the right cord when you need it. Choose an area in the kitchen, home office, or family room close to one or more outlets. Bonus points for labeling each charger to save even more time.
Say No To Paper
The best way to prevent stacks of unsorted paper is to stop them from entering your home. Sign up for electronic billing, bank statements, and newspapers, and resist the urge to pick up leaflets, or information packages while out and about. Nearly all materials can be found online, including instruction manuals for appliances and electronics.
Declutter
Take it room by room, drawer by drawer, surface by surface, and rid yourself of unwanted, broken, expired, ill-fitting, or unnecessary items that have overtaken your home. Set out three boxes or bins, marked as donate, toss, and recycle, and place items in the corresponding container as you go.
Get Personal
Give each member of your household their own personal area in your entryway or mudroom, complete with hooks for coats and backpacks, bins for outerwear, and shelving for assorted items.
Set Your Timer
One of the most helpful home maintenance tips we offer is to set your phone, kitchen timer, oven, or other device for 15, 30, or 60 minutes, and get to work. Chances are when the timer goes off you'll want to keep going but knowing there is an endpoint will help motivate you to get started.
In with The New, Out With The Old
Each time you bring in a new item of clothing, book, small appliance, knick-knack, or gadget, get rid of one that you no longer love, need, or use. With just a little time each day and these home maintenance tips, you can take back control of your environment, and transform it into the relaxing, organized oasis you deserve. The team of experienced professionals at First Quality Roofing & Insulation understand the importance of routine home maintenance from the outside in.
Call us today at 702-262-7847 or contact us online, to schedule an appointment for a 14 point roof inspection, to ensure your newly organized home remains protected from the elements.