Whether you want to repair your leaking roof or replace an old one, numerous Las Vegas roofing companies can get the job done. However, it is important to choose a professional roofing contractor as it can make all the difference in the health and lifespan of your roof.
To help you work with the right roofing partner in Las Vegas, here are a few tips to help you vet the many available options and settle on the best.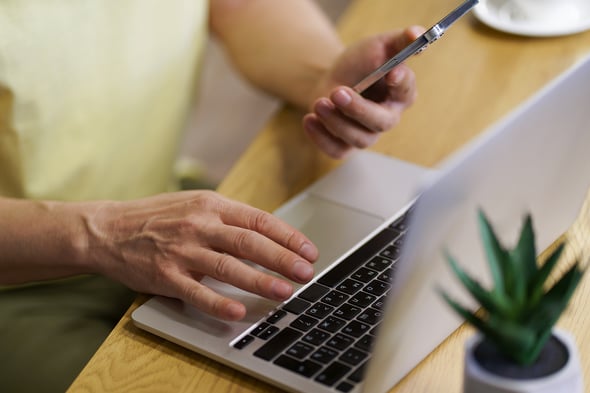 1. Check Reviews
Reviews tell you more about the company's reputation, quality of services, and whether they deliver customer satisfaction. You can find company reviews online on platforms like Better Business Bureau, Yelp, and Google, complete with ratings. Another option is to ask for recommendations from friends, family, and former clients who have used the company's services.
Social media pages are also an excellent way to find the company's track record and references. This way, you will know whether the roofing company you want to hire is a good fit for the job and what to expect should you use their services.
2. Look for Experience
Las Vegas roofing companies that have been in business for a while are better options than ones just starting up. Consider how long the roofing company has been operational to gauge the extent of the contractor's expertise and skill. Roofing companies with more years of experience or new ones but with contractors with experience are a safe bet—you can trust them to do excellent work compared to new ones with an inexperienced team.
Also, be sure to ask whether the company you are hiring has dealt with your type of roofing needs, including your roofing materials. Some companies specialize in commercial or residential roofing, while others can comfortably handle all kinds.
3. Check their Credentials
One of the most important things to look out for before hiring a roofing company is their credentials. You must ensure your roofing contractor has the documents and certifications to operate legally in your location.
When vetting roofing companies, check their licenses and find out whether they have insurance. You can verify the license at the Nevada State Contractors Board. Insurance means you are protected in case of accidents or property damage during your roofing project.
4. Ask for An Estimate
The best roofing companies are always ready to provide written estimates to their clients. When you finally narrow down your options, ask your potential roofing partner for an estimate of your project's cost. A proper estimate should break down the cost of your roofing project and include the following:
Labor costs
Material costs
Other expenses, such as travel, disposal, and dumpster fees
Company address
Company contacts
Company website
Be wary of Las Vegas roofing companies that do not provide clear estimates or do so on notebook paper, as they may not have the licensing or insurance to operate.
5. Compare Different Quotes
Before you make your final decision to hire a Las Vegas roofing company, compare different quotes from at least three companies. Create a checklist about what is important to you in a roofing contractor and use it to choose the best among the three options. Doing a side-by-side comparison allows you to gauge your options in terms of services, quality, and pricing, so you can settle for the best value for money.
Be sure to find out what could change the quote details to avoid surprises down the road. A good roofer will provide clear details about the quote and what could change it so you can make an informed decision.
Roofing Company You Can Trust!
If you are looking for a reliable roofing company in Las Vegas, First Quality Roofing & Insulation has you covered. Contact us today for all your roofing needs, including roof repairs, replacement, and installation.