Choosing the best material for a roof in the Las Vegas area can be a challenge, but asphalt roofing shingles are always a popular option. Roofing shingles offer many benefits for homeowners and contractors alike, as they remain one of the most commonly installed roof surfaces in the region. Here are just a few of the reasons that roofing shingles are so popular in Las Vegas:
1. They Are Cost-Effective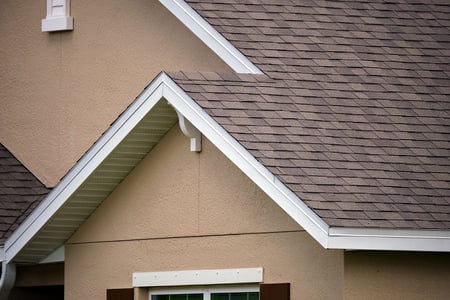 Blown-in fiberglass insulation can be installed in virtually any home in a matter of hours, leaving it more comfortable and efficient. It is especially effective for attics, where it can cover nearly any existing insulation and bring your home up to modern insulation standards.
2. Asphalt Shingles Look Great
Today's asphalt roofing shingles offer an endless variety of color options to complement your home, as well as unique designs to create attractive, layered looks that are more aesthetically pleasing than simple three-tab varieties. Some designs even mimic slate tiles or wood shakes to give your home a more traditional look.
3. They Offer Long-Lasting Durability
Asphalt shingles are quite durable and can last a long time, even in the heat and sun of the Las Vegas region. Three-tab designs can last up to 20 years, while architectural or dimensional shingles can last up to 40 years.
4. They Can Increase the Efficiency of Your Home
The sun beating down on your Las Vegas roof can be quite intense, but a quality asphalt roofing shingle can reflect a good portion of this heat away while providing a thick insulating layer between the exterior of your home and the attic. This keeps the attic cooler and allows your air conditioner to work less to keep your home comfortable, reducing your cooling costs.
5. Installation is Simple & Straightforward
With just a few basic tools like a chalk line and roofing nailer, asphalt shingles are relatively easy to install, but they are also quite easy to get wrong, making mistakes that compromise the integrity of your roof. To create a long-lasting, leak-free roof system, it takes an experienced team to install the underlayment, shingles, flashing, soffit, vents, and more.
6. They Add Value to Your Home
Whether you are looking to sell your home soon, or you are just making some improvements to increase your comfort, a new asphalt roof can add significant value to your home. With quality shingles lasting several decades, it can be a great investment that can pay off down the road.


Roof Repair & Replacement in Las Vegas
Is your Las Vegas home due for a new roof? Talk to our team at First Quality Roofing & Insulation. We offer roof installation, replacement, and repairs throughout the Las Vegas area, and with our great service, over 20 years of experience, and our top-quality roofing shingles, you can expect professional results. Plus, we make the process easy with free estimates, impressive financing options, and a full 10-year labor and materials warranty.
Call us today at 702-262-7847 or contact us online to request your free estimate for roofing shingles in the Las Vegas area. We serve Las Vegas, North Vegas, Henderson, Pahrump, Mesquite, and beyond.