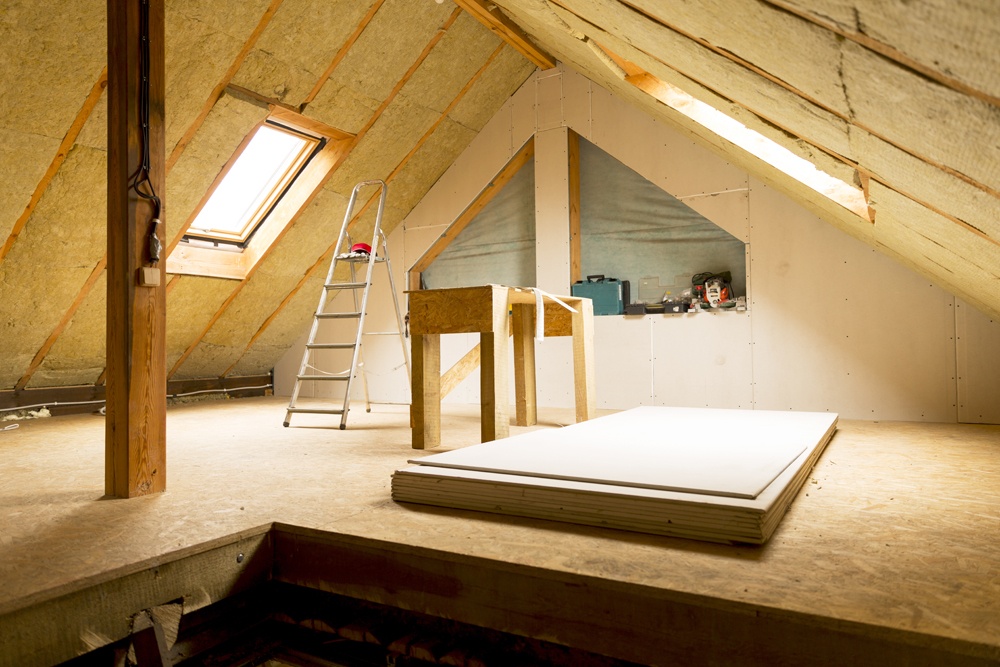 With a little inspiration you can turn your home's unfinished attic into a beautiful master suite, home office, or bedroom/playroom for the kids.
Whether you have a growing family, have just downsized but need some extra room for visits from the grandkids, or want a dedicated home office, one way to do it is by converting your home's attic to livable space.
More Space Without Adding On
Adding additional livable square footage to your home is a great way to add value and increase your family's comfort and enjoyment. If you don't want to build an addition, you can find all the space you need by heading up to the attic. An attic conversion isn't ideal for every home, so here are some tips on figuring out if it's the right choice for you.
Attics come in all shapes and sizes but there are a few established norms that guide converting them. The "rule of 7s" say a finished attic must have a height of at least seven feet. The area should also be a minimum of 70 square feet and seven feet wide. All is not loss if your attic doesn't mean the minimum requirements. For example, modifications like installing dormers can help you resolve the height issue. Another great way to gain headroom and add more natural light? Install a skylight.
Since you'll be adding elements like flooring, drywall, heating, and cooling, an engineer can help you figure out if the attic can handle the load of a remodel. Your home's foundation and framing should be checked and, if necessary, steps like strengthening the floor joists should be taken.
If your home has a folding staircase, you'll need to replace it with fixed stairs. If your current floorplan doesn't allow for a traditional option, consider the more compact footprint of a spiral staircase.
Do you want to install another bathroom in the attic? Figure out if you can position it above the kitchen or another bathroom on the lower floors. Having to run entirely new plumbing can damage walls and be an expensive job.
Most attics are already batt insulated but you'll need to add additional insulation if the space is going to be livable. Blown-in insulation is the way to go if you want to maintain the attic's headroom. And blown-in dense-pack insulation between the floor joists is a great way to dampen overhead noise.
Finally, a well-insulated attic has a climate all its own. For maximum comfort, think about creating a separate zone and installing a dedicated thermostat. It takes a little inspiration to turn an attic into livable space, but the reward is well worth it!