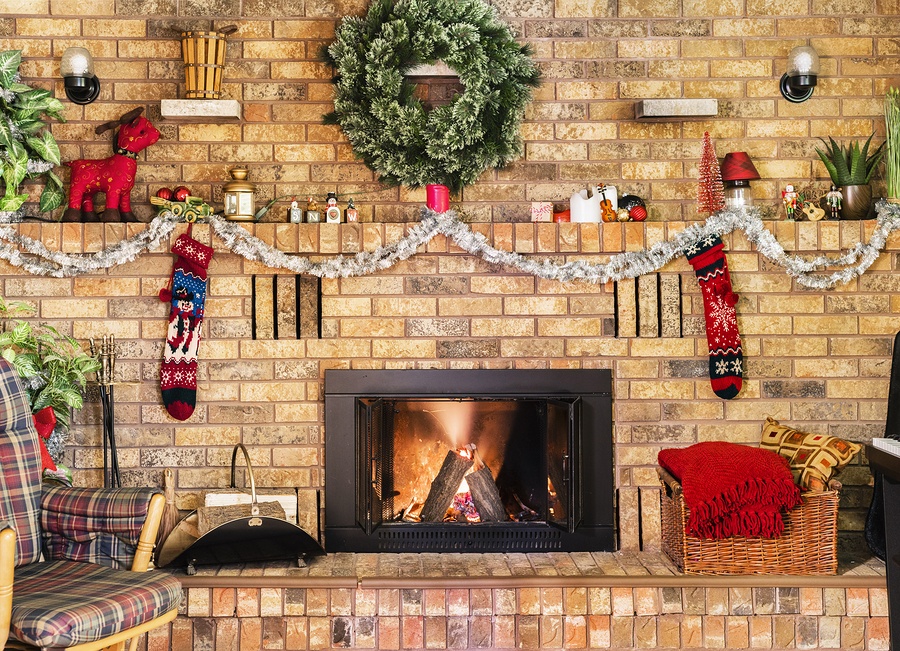 Does your house feel a little too plain or outdated? There's no time like autumn to make your space look and feel more inviting. Whether you want to improve your curb appeal or make your living room feel cozier, some simple home maintenance updates will go a long way towards transforming your house into a holiday-ready home. Before guests arrive for holiday celebrations, just take a day or two to update the spaces that are front and center.
Here are some of our favorite ways to get the house ready for autumn (and winter):
Pick a Color to Emphasize Outside
Autumn is a colorful season, so every shade in the rainbow will feel festive as long as you use it correctly. Pick a color or two – or an entire fall color palette – and add three or four pieces of vibrant outdoor décor. For example, if your accent color is yellow, hang a textured yellow wreath and put down a doormat with amber autumn leaves.
Refresh Your Front Porch Paint Jobs
Seasonal and colorful décor is a great way to make your front porch look modern and inviting, but it shouldn't be a temporary distraction from long-term home maintenance flaws. If it's been a long time since your porch looked new, it might be time to return your paint to its former glory. Give your railings, shutters, and window trim a fresh coat of paint this month.
Soften Your Living Room with Simple Additions
Of course, once your guests are inside, you still want them to be impressed and feel comfortable. If your living room needs a warmer look, softer lighting and softer surfaces are great places to start. Take advantage of the fireplace, dimmers, string lights, and lamps with soft white light instead of turning on overhead light fixtures. Then fill your seating surfaces with throw pillows and plush blankets that instantly make guests feel cozier and more at home.
Surround Yourself with Foliage
Nothing says "fall" like colorful autumn foliage and lush greenery. This season, invest in live and artificial plant life for your indoor and outdoor spaces. As you mix and match different textures and colors, your whole home will instantly look more upscale, festive, and inviting. Stagger potted plants and hanging plants at different heights outside, and keep fresh flowers and greenery inside to bring more life into your entertaining space.
Mount a Framed Mirror
Looking for a way to make a room feel bigger or brighter? Large, framed mirrors create the illusion of extra space behind them, redistribute light into darker corners, and complement existing décor with their frames and finishes. This autumn, consider installing a mirror in an entryway, hallway, or small living room that feels cramped.
What's on your home maintenance wish list this autumn? If you need roof repairs or a roof replacement, call us today at 702-262-7847 or fill out our online form to request a quote. Our roofing contractors will help get your home ready for the seasons ahead.