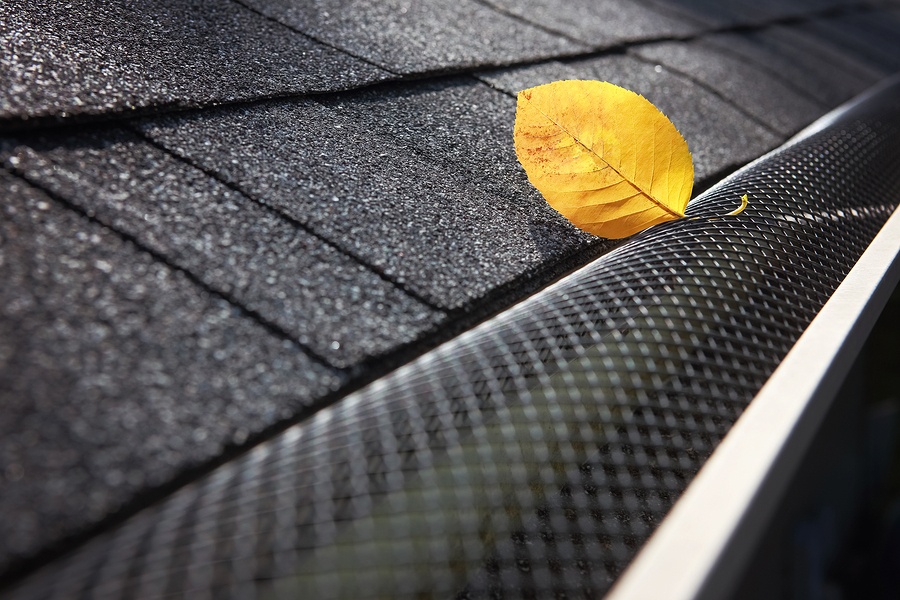 Cleaning gutters is usually not at the top of the list of favorite projects. However, it is an important one, because clogged gutters can cause damage to your roof, windows and walls. From climbing ladders to scooping out sludgy leaves, an alternative to this annual chore would be welcome by most homeowners. Are gutter guards the answer?
What Are Gutter Guards
Gutter guards are covers that are placed over your gutters. Rather than have them be open basins for water, leaves and dirt, gutter guards prevent debris from getting in while allowing water to flow freely.
There are a few different types to choose from. Screen guards are the simplest solution as they work like a sieve to keep out debris. Some screens are fairly large and may allow smaller bits like pine needles to get past and others are made from a more tightly-woven mesh. Some types of screens are good DIY projects, but the best screens require professional installation for good results.
Foam guards are placed directly into gutters and allow water to pass through while debris remains on top. Surface tension gutters are curved to direct water into the gutters while solids slide off the edge. Surface tension gutters are typically custom-made and must be installed by a professional.
Are Gutter Guards Effective?
While these handy helpers seem like the perfect solution, they are not maintenance-free. You'll still need to make sure that the guards do not become blocked with debris, especially screen-type guards that can be overwhelmed during fall leaf drops. On the other hand, clearing them can often be a simpler task than having to scoop out gutters. One thing to keep in mind, however, is that your gutters will still need periodic cleaning to remove dirt and buildup from small particles that made it past your protection. In other words, they may make it easier to maintain your gutters, but they are not a "set it and forget it" product.
Bottom Line: Are Gutter Guards Worth It?
Installing guards can be an expensive upgrade for your home, especially if you have a large home or several different roof surfaces that require a lot of custom cuts. However, if you have a simple structure, especially a single-story home with gutters that are easily accessible by ladder, guards may be a nice convenience.
Whether you choose to invest in gutter guards or prefer to stick with an annual cleaning schedule, caring for your gutters is one of the best ways to ensure a long, healthy life for your roof and your home. To learn more about caring for your roof and gutters, contact us at 702-262-7847 today!