A bathroom is an essential room in every house, whether it is big or small. There are many bathroom trends and designs that attract homeowners. It is vital to keep a few key details in mind before you decide to remodel. Here are some simple rules that can assist you in turning your bathroom from drab to fab:
Have a Clear Vision
Before you start designing your bathroom, understand your needs and uses for the space. Consider the elements you most want to incorporate and the ones you can do without. In bathrooms, function is key, so it's important not to clutter the space with unnecessary features.
Create a Focal Point
Create one "wow factor" in your bathroom. You can opt for a fancy mirror on the wall or a stylish glass shower screen in place of a shower curtain. The focal point should pop and add style to your space. You also need to plan the utilities in the bathroom carefully so that the focus is clear when you enter the room.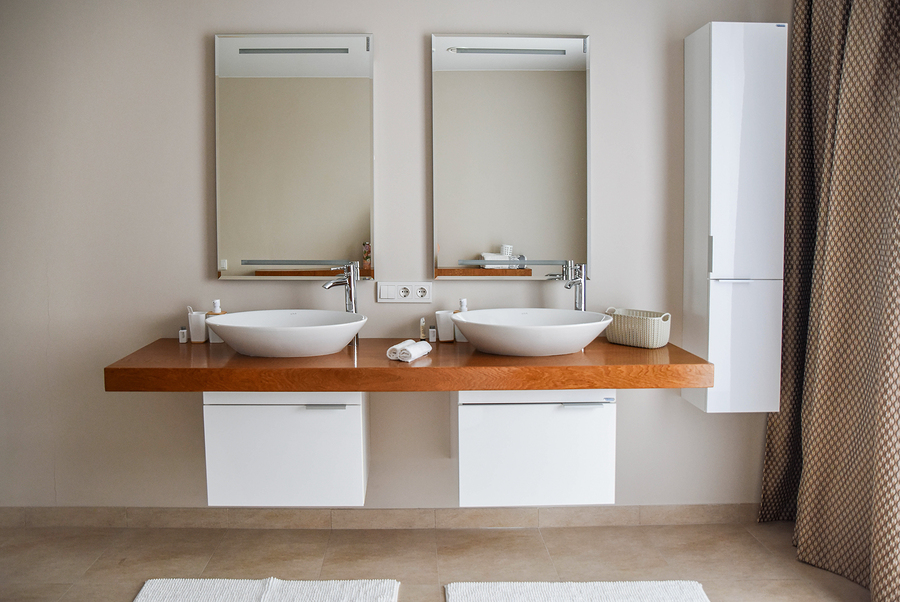 Use a Monochrome Color
It is easy to be tempted to apply bold colors in the bathroom, but it's better to stick with one primary paint color and then incorporate others in small doses, such as with decorative towels or vanity accessories. Classic colors like white or light grey create the illusion of a larger room.
Furnish Appropriately
You should use furnishes that are proportional to the size of the bathroom. You can have a wall-mounted storage cabinet for a small bathroom. Bigger bathroom spaces can accommodate double vanity sinks and big storage cabinets. You can easily find the appropriate size of accessories for your bathroom online.
Have Adequate Lighting
The best light source for a bathroom is natural light. You can increase the size of the windows or create a skylight to add more natural light. You should also include task lighting for getting ready and ambient lighting for when you want to relax. You can find a custom lighting feature that looks stylish and compliments the colors of the bathroom.
Hire a Contractor
You'll want to hire a reputable contractor to remodel your bathroom. Ask them to show you the design before the project starts. You can check the contractor's previous projects and select the features you like most for your new bathroom. They will be able to advise you on ways to make the space feel more spacious and still maintain functionality.
For more home renovation tips, check out these blog posts: