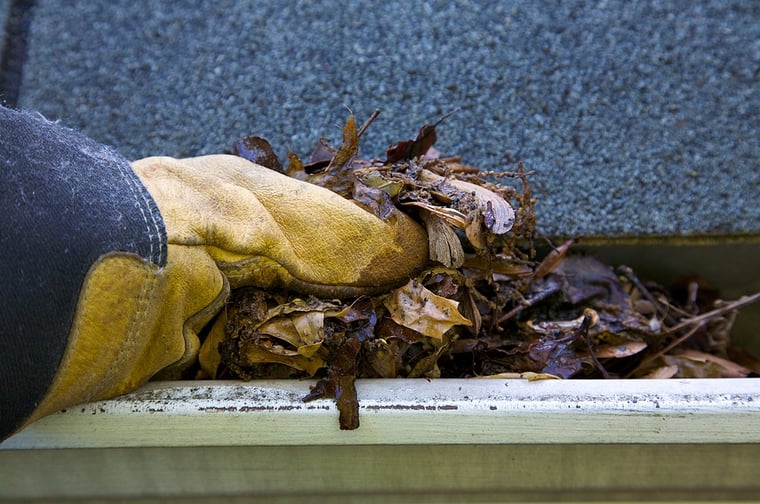 Roof leaks are the last thing on your mind when you become a homeowner. Purchasing a home is an exciting time and an impressive achievement. Plus, there's all those housewarming gifts to open.
You're investing in your future security. But as a homeowner, you need to protect your investment by taking care of your home. With basic maintenance, such as fixing roof leaks early, you can prevent costly repairs. You'll not only save yourself money but also maintain the value of your investment. You've heard the expression "an ounce of prevention is worth a pound of cure"; the same holds true for home ownership. A little Saturday morning maintenance can help prevent the need for a huge future repair.
Things You Should Know About Owning a Home
While there are DIY books written about creating your way to a happy home, this is an introductory list that will help you adjust to life as a new homeowner. There are definitely some lifestyle changes from renting properties. You can't just call a landlord to fix every dripping sink or leaking washing machine. Now you're the one who's got to figure out your plumbing and electrical systems, what you can fix yourself and when you should call in a professional.
Wait for Renovations
So, you had a specific vision for your home when you bought it. An open floor plan, addition or full remodel might be #1 on your home to-do list. While tearing down walls, erecting additions and landscaping the yard might seem like a good idea before you move in, living in your house might change your perspective. Give yourself at least a year before you start big renovations. You may discover different problems that require your attention before aesthetic ones, or the things that bothered you during your initial walk-through you now don't mind so much.
Repaint, If You Want
If you're having a hard time waiting for renovations to begin, consider repainting your home. It's an easy and affordable way of improving the aesthetic of your home and increasing the value. With the right tools and techniques, it's not too hard to DIY a professional paint job. A new coat of paint goes a long way in making a new house feel like home.
Use YouTube with Caution
If you've never installed a new sink faucet or doorknob, YouTube can be a brilliant resource. But for electrical problems, plumbing and your roof, reach out to an expert. Most contractors will provide you with a free quote that will outline the needed work, as well as the parts and labor costs so that you're not blindsided with an expensive repair.
Unseen Pitfalls
There's a chance you'll encounter a problem on the property that you didn't notice before purchasing. If this is the case, although frustrating, it's important to approach it with a level head and practicality. What may seem like a big issue at first, like roof leaks, may in fact be an easy afternoon repair from an experienced roofer. Wait to see the extent of the issue before reacting.
Avoid Water Damage at All Costs
Even small roof leaks can cause problems with mold, mildew and permanent damage to underlying structures. After it rains, or if you think you may have a roof leak, look around your attic or crawl space. Search for dark spots, wet spots, bugs, mold, and mildew. If you're not sure what you're looking for, that's ok. Call in a roofing expert who can do a 14-point inspection and tell you what's going on under your roof tiles.
Invest in Insulation
Proper insulation is one of the best ways of controlling your heating and cooling bill all year long. Make sure your attic has adequate ventilation and proper insulation installed. A ventilated attic lets hot and wet air escape, while drawing in cool, fresh air through the roof. Even experienced home owners may have trouble judging the air circulation of their attic. When a roofer comes to inspect the roof, they'll also check your attic for leaks, mildew and the correct ventilation.
Do Repairs Early
If you've noticed granules from your asphalt tiles in your gutters, curling tiles, cracked or missing tiles, then repairs for roof leaks could be in your future. Either fix or replace old materials before the underlying structure absorbs damage, avoiding the risk of a roof collapse or the need of a full roof replacement.
You're not alone if you're overwhelmed by the responsibilities that come with home ownership. All new homeowners experience a learning curve as they take care of their home. You can protect your new home by contacting First Quality Roofing & Insulation at 702-262-7847 to schedule a 14-point inspection and our expert technicians will thoroughly assess your home for any roof leaks.