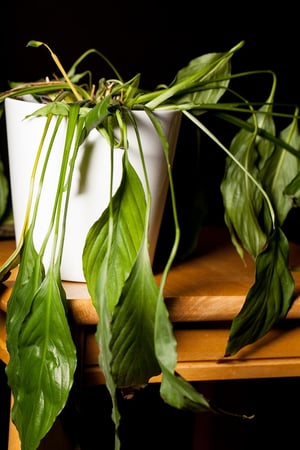 Houseplants are valuable decorative items that will boost the aesthetics of the home. Plants are also natural air purifiers and will release oxygen into rooms while absorbing carbon dioxide. Here are some practical tips to help you grow and preserve your houseplants:
5 Tips to Properly Care for Your Indoor Plants
Choose Suitable Plants
When choosing plants, think about the maintenance requirements for different types. Often, homeowners purchase their decorative plants based on appearance and popularity only. However, some of these plants are unsuitable because they require special care or unique growth conditions. It is crucial for you to evaluate your home environment and how much effort you are willing to put in before deciding on a houseplant.
Provide Enough Water
You should ensure that your houseplants are watered daily, but no more than necessary. Most people end up killing their plants because they either forget about watering or water too much. Think about setting a reminder for a specific time each day to help you remember to water your plants.
Choose an Ideal Spot
The placement of your plants is important because it determines the level of sunlight exposure your plants receive. In general, the amount of light needed will depend on the specific type of plant. South-facing windows receive the best indirect sunlight throughout the day. North-facing windows receive less light, while west- and east-facing windows tend to get too much.
Change Pots
Plan on repotting your houseplants periodically as they grow. If your plant increases in size but remains in a small pot, it might die prematurely. You should think about repotting if the roots of your plants are protruding out of drainage holes or above the soil. This process is also valuable if the soil dries up too fast after watering because it indicates that the root system is overgrown. Choose a pot which matches the current growth stage of the plant for optimal development.
For more home maintenance tips, check out these blog posts: