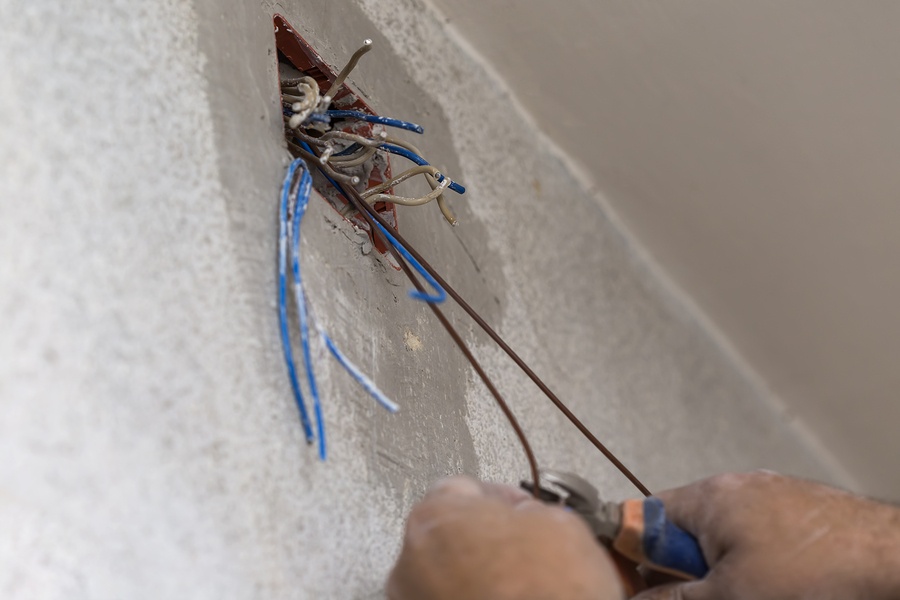 If you have an old home, there are countless structural issues that you must address, including worn out roofing, poor quality foundation and faulty flooring. However, you should not only focus on structural concerns; it is also important to address the electrical problems associated with older homes. If you have a house built in the late 60s or early 70s, your home might have aluminum wiring. This type of wiring can be a dangerous fire hazard.
In general, solid aluminum wires are more prone to accelerated deterioration in comparison to standard copper wiring. Connections made using aluminum are vulnerable to overheating, increasing the risk of fires. Additionally, the use of this type of wiring in your house can void your insurance policy because of the high electrical risks. Here are some practical guidelines for managing the aluminum wiring in your home and preventing dangerous incidents:
Install Copper End Connections
Under ideal circumstances, the aluminum wiring should be replaced in the building. This process will eliminate the hazardous wiring in the house. However, this option is not ideal in most situations. This type of large-scale operation would necessitate the tearing down of walls and ceilings and installing new electrical features. In addition, you would need to account for the cost of rebuilding the affected structures and replacing the insulation.
If rewiring is not feasible option for you, you should think about replacing the aluminum connections with copper ends. Typically, the risk of overheating and fires is higher due to the loosening and degrading of aluminum wires around connections. Copper wires are more resilient. Instead of replacing all the aluminum wires, it is possible to control the risk by adding a small section of copper to the aluminum wiring before creating connections around outlets and switches.
Use Compatible Electrical Accessories
It is important to choose electrical accessories with excellent compatibility with aluminum wiring. Some problems occur because of the use of unsuitable switches, receptacles and fixtures in the building. When purchasing these items, you should not pick out the common product on the market. Instead, look for items with a stamp indicating that they are suitable for aluminum use. Also, remember to consider the unique properties of the wiring when installing fuses.
Monitor the Aluminum Wiring
Finally, it is crucial to keep an eye on the condition of the wiring. If there are signs of malfunctioning in your residential electrical system, contact an experienced electrician for professional inspection and repair. Common signs of electrical problems that you should watch out for include strange odors from receptacles, warm outlets and warped switch cover plates. Additionally, look out for flickering lights and sparking around your switches and receptacles.
For more advice on things to be aware of in your home, read these helpful articles: